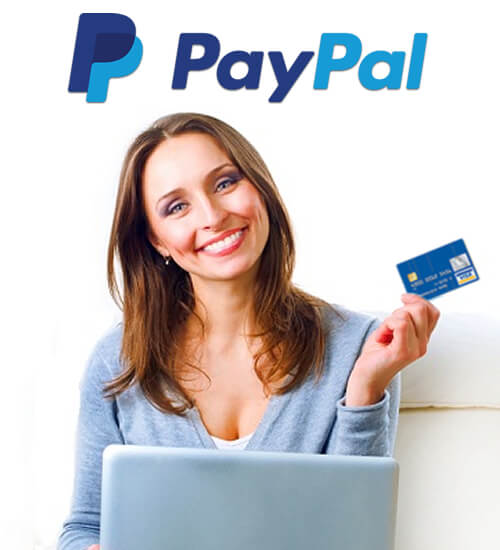 PayPal is a quick, safe and easy to use payment method.



MEDPROZONE

offers this payment method to all its customers, redirecting them to the PayPal website to complete the purchase. You can use Visa, MasterCard, Discover or American Express credit cards to pay for your

MEDPROZONE

purchase through PayPal. If you already own a PayPal account, you can use your PayPal balance, as well as any bank account balance. Creating a PayPal account will bring you additional benefits, like registering your payment methods for faster purchase completion, as well as access to a detailed transaction log. Nonetheless, a PayPal account is not required to purchase at Medprozone, you can pay with any credit card by pressing the "Pay with Debit or Credit Card" option after being redirected to the PayPal website.

ALWAYS PROTECTED

By using PayPal your personal and financial information is confidential,

MEDPROZONE

will have access to the payment information only (date, amount and reference number). You can use a credit card or bank account to pay for your purchase without providing us any information about the used payment method used (like account or card numbers). If you already own a PayPal account, you can avoid typing the payment method information every time you make a purchase, providing an additional level of protection.

By using PayPal you are protected from the moment you make the payment to the moment you receive your purchased items, since PayPal uses the most advanced anti-fraud techniques to detect any problems before they arise.

The buyer protection offers coverage for every on line purchase that meets the required criteria and are paid using PayPal, including any payment made through our website. To enjoy the benefits of the buyer protection program, you must notify any problem to PayPal during the next 180 days after the payment was made.

FRAUD PREVENTION

Should you notice any suspicious activity, contact the Medprozone team immediately, so that we can help you avoid fraudulent transactions. Furthermore, you can contact the PayPal team to request assistance if you're having any problems with your payments. Remember, neither our team or PayPal's will ever request your personal information through e-mail.